Albion has the framework to produce a really great game
Indeed we see the numbers decreasing drastically, this is such a shame for such an amazing game. In my opinion the struggles are; while updating and improving this game they got so many awesome ideas they generated along the way. This is of course totally understandable, but what the developers not need to forget is that this community is waiting to build something in Albion for a purpose; not endless grinding and it's gone in one mouse click. The community wants a balanced environment where there is no such thing as 'the best PvP build'!
What I do right now is the following: I keep myself up to date with the newest Patches and Updates, give substantiated feedback where I can and help them grow. We all started playing this game because it has that unique uncommon feeling to it, we all loved this game. Why should you 'hate' them for trying to make this game even more amazing and unique? If you really want to help them, give feedback, discuss with community members about the newest changes... Do you think they really don't give a single f*ck about this community? OF COURSE NOT! Of course they read our discussions, of course they read our feedback... But the one thing that does not help them is just to be angry and spread the hate!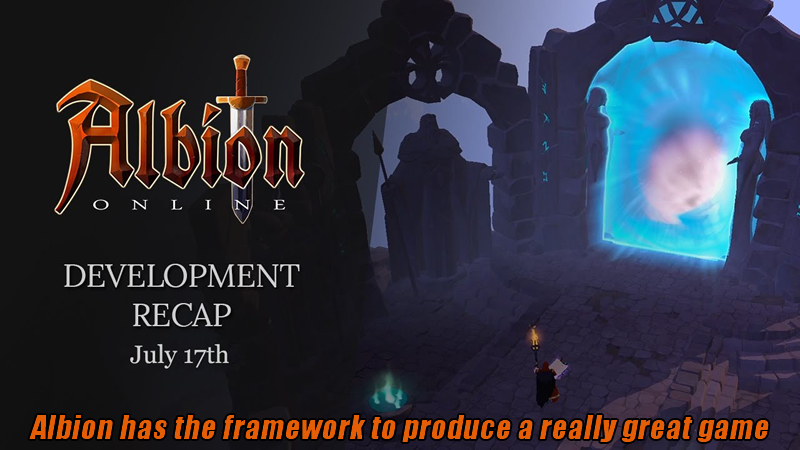 Better try to help them; go on with the discussion, go on with giving them feedback, go on and keep yourselves up to date! Trust them, they came up with this amazing game, trust them to make it even bigger!
And the one most important thing; give them some space, give them some time to make this happen.
I love this community and I love this game! I just love you all guys!
I don't know how long you've been playing (account created Jan. of this year it seems), but I have been here for the last three tests, "stepping up" and giving feedback consistently for each one. I was being quite sincere that the feedback section contains suggestions and ideas that could really help the game improve. Yet much of it has not been addressed and / or realized, and here we are in the "final" beta nevertheless.
If they had infinite resources and time maybe splitting development efforts in multiple directions would be helpful, but they don't. That's what the purpose of this (already rather long) testing / refactoring / testing again process has been. Citing the long testing history of this game coupled with the fact that many promising suggested changes have yet to see the daylight of a test cycle, I think it would be a bad approach to divide up their time in the manner suggested. I have not seen any evidence that they have the resources to make this approach work. So I was being genuine about that too.
Just because a response is negative or critical doesn't mean it "won't help at all". I think if they were to put the approach proposed here into practice it would be actively harmful to the game's future.