Albion Online – Beginner's Guide to Getting Rich on Silver
As with any MMORPG out in today's age, there's a lot of ways to make some cash in the game in the form of albion online silver. One of the main ways of picking up some extra dosh is by slaughtering monsters and picking up what they have left over, but in comparison to some of the more detailed; yet simple methods, you're not going to make as much without some form of plan.
I'm not saying that you need to plan out every little detail to get the maximum amount of albion online silver at the end of every session, but following some of these easy to follow, simple tips tricks will make your grinding/farming life that much easier.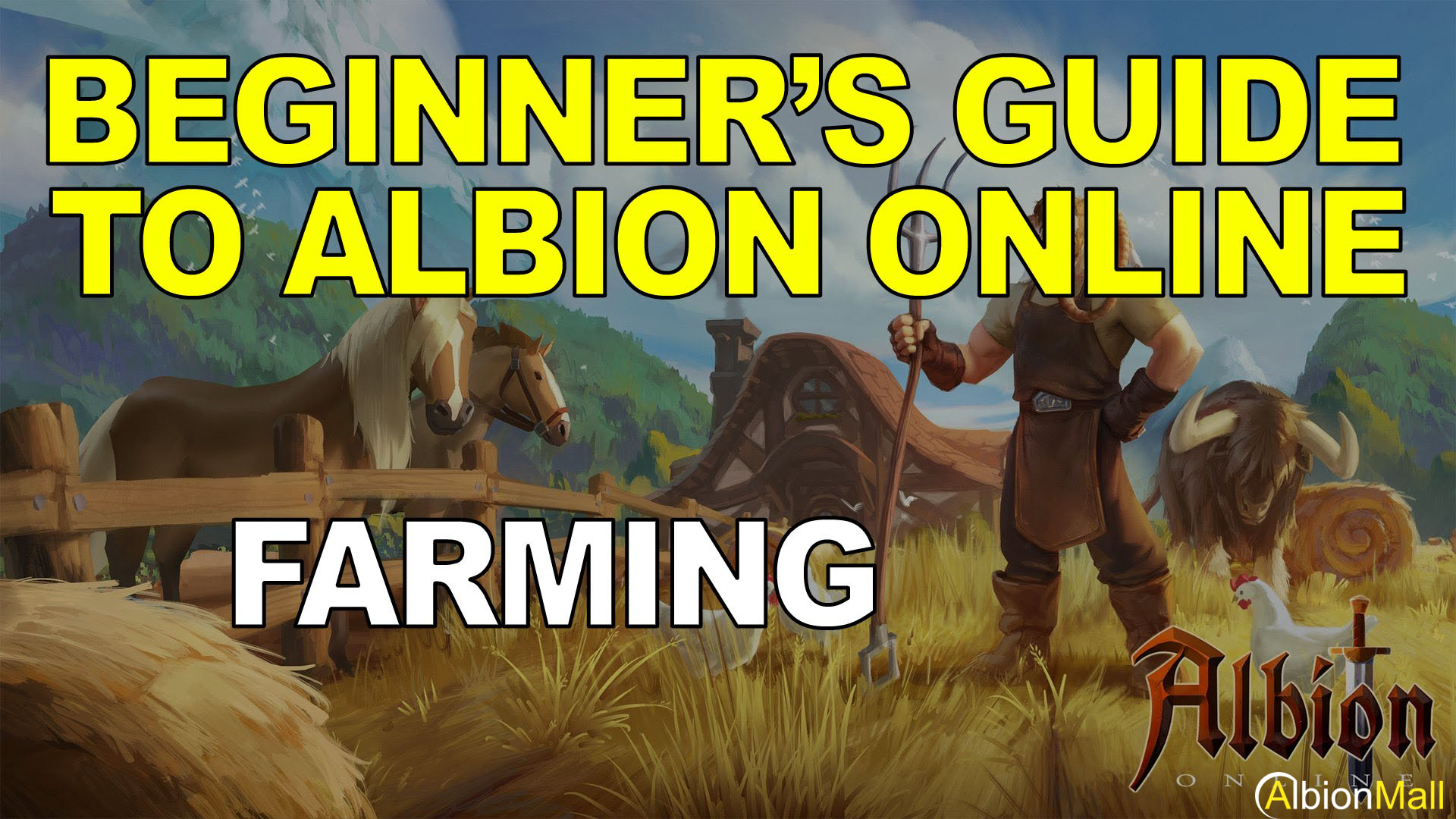 Gathering and Crafting
To start things off simply, I would recommend spending some time gathering resources that you'll find spread out around you. These resources don't need to be refined, providing you can't be asked to refine them, but selling them either way is going to net you a pretty penny before too long.
The only major downside to spending so much time gathering resources and selling them is that you're not going to be levelling or progressing your character very much, as you won't be getting the experience needed to level them up. All of this is especially the case when you're just starting out with a new character, but if you've made some headway into the game already you won't have quite as much to worry about.
Unlike gathering, crafting requires a bit more time and effort spent into it, as you're going to need to acquire enough crafting experience to start making items that can sell for more and more. However, if you manage to put in the effort to start off improving your crafting ability; while it may start off pretty tedious, it will quickly ramp up just enough to start making you some serious cash that after too long, gathering won't be able to provide you with. Crafting is just one of those things you're going to need to keep working at, because as soon as you progress far enough into it, you will be making the kind of albion online silver that won't be able to complain about.
Real Estate
Albion Online features a system that allows you to purchase land, as well as to build houses and homes inside that portion of land that you've just purchased for yourself. This isn't the easiest method around, as it does require you to go out and try to locate a buyer, but putting the investment into the building will end up being a worthwhile investment very quickly.
The best way to make the most out of your new piece of real estate is to get them as close to town as you can possibly get them, since it's the most hotly sought after piece of real estate you will find inside the game. Now, it may take a little time before someone makes you an offer on the building that you're comfortable with, but if you're willing to put in the time and the resources – 9 times out of 10 you are going to make a profit.
Selling on the Market
A lot of MMO's nowadays have the inclusion of a market system to allow players to come up with their own value for certain items and watch as the market fluctuates up and down. While it can be a bit of a hit-and-miss market from time to time; on average you're going to make a considerable amount of profit – providing you know when to buy or when to sell.
The number one tip I can give you when it comes to the market system is a term, known as "flipping." Flipping is when you buy a product for a low amount of albion online silver, only to sell it for a higher amount to receive a fair amount of profit. The reason this works is because each and every auction house you come in contact with isn't connected, so if you bought a really cheap but unique piece of equipment from one auction house, you can then go and sell it at another auction house for a nice profit.
Obviously, not every single player you come across will know about this, meaning that the likelihood of them purchasing from one auction house, thinking that prices don't vary from location to location. While this isn't necessarily good for them, it does mean that you're going to earn a fair amount of albion silver; with your ultimate expense leading to walking to the next town over – definitely not something that you can scoff at.
In conclusion, there's a lot of ways to earn silver in this game, but the several that I've highlighted I personally feel are some of the best and more reliable ways of earning some serious silver in Albion Online; all ways that I would easily consider beginner friendly for anyone to give it a try. Here is how to get albion online silver, and we also introduced before how to Money Making Guide in Albion Online.