Albion Online - What should monster's drop?
I have seen in several post where people mentioned item drops from monsters, so i thought we could discuss about this matter. Does monster drop enough different kind of stuff or should there be more variations? What else they could drop besides albion online silver and some suplement crafting material? Or are current drops good enough?
Just grinding albion silver/fame in same dungeons over and over again gets really boring at some point and maybe thats why the monsters could drop also something else. It can be something with low or extremely low droprate, but maybe that way the expectation gets a little bit higher, when you are thinking at entrance, that this is the night. I am not talking about anything pointless crab, but something cool, really good and extremely rare. And i dont meen that every common monster or humanoid should drop something more or maybe they could, but with negligible change. Mainly i was thinking extra drops from powerful creatures or bosses.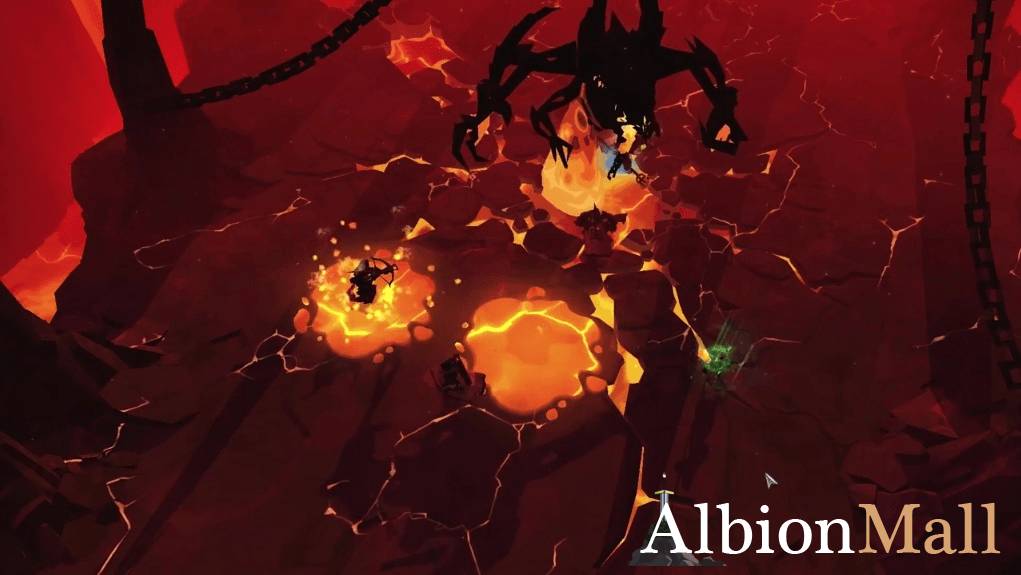 Maybe some vanity items, but what kind? Maybe more something related to mounts, more faction stuff..
Maybe something that could advance open world pvp conlifcts, like a treasure maps to red/black zones for example. It would be ideal if pve and pvp could support and feed each other. 《-- If people have suggestions for this matter, i am really interested hear more and i am sure that devs are also.
I dont want bosses to drop usable weapons and armor or at most some faction gear, like there is something already. What if bosses might drop legenday ruined armor or weapon, that you could salvage to good crafting stuff, like you salvage everything else? Or maybe something you can repair with huge price? Or combine ruined gear to other ruined gear to reforge something?
Are there already some items that shouldnt drop from monsters?
The question was what else those mobs could drop and the idea was that nothing usable weapon or armor. Lets still keep that focus on crafting. Thats why i am not sure about that reforging either.. maybe its fine if it happens rarely, but it should not influence to crafting too much.
AlbionMall.com Idea:
I wouldn't hate the idea of dropping actual rare items from bosses (And other very strong monsters) at low rate, but them aside here's what I would like to see:
Crafting mats that are either harvested from the corpse or actual drops:
- Scales from scaled monsters (duh) such as wyverns, basilisks, dragons and whatnot.
- Shards from elementals etc
- Runes, kind of like orbs in PoE. You use these on already existing items to enchant or modify them, for example a poison rune that would turn any current passive into a passive that grants you poison dot upon autoattacks.
Non-mats:
- Treasure maps that are tiered. Ex. A t7 monster (veteran+) has a small chance to drop a treasure map that has a random black cluster chosen for it's location, in a random accessible X Y coordinates. When you dig up the treasure, you'll get a T7 chest that rolls a lootbox on the ground containing anything anywhere from basic crafting materials to actual rare items.
- Collectibles, such as keys to certain dungeons or mats to craft one. Ex. Collect 10 cursed bones to craft a bone key which will unlock the entrance to necropolis. If it's something high tier such as necropolis, then it preferably should be considered a player initiated event that's visible in nearby clusters (ex. System message: "You sense magic emanating through you.") to hint guilds to fight over it.
- Mission scrolls. You'll give the scroll to the appropriate NPC, which will in turn create a new special mission after one day (To give people time to fight over it against you). If we use the upcoming expedition feature as an example, a mission could be giving the scroll to a royal sailor that teleports you into an island to do complete whatever the mission is, kill a heretic boss for example. Meanwhile the heretic NPCs would get the mission to protect the heretic boss in the island, rewards being just a tiny bit smaller but big enough to encourage defenders in participating in it. Basically hell gates but faction themed.