Albion Online - Your Solution to Zergs
The perfect solution is here which i admit:
Another borrowed feature from an old school PvP MUD I use to play. Large groups in MUDs are non existent because most MUDs just simply don't have player bases to necessitate that kind of thing, but once a long time ago.....
Misfire when in a group of [insert number here] or more your spells and attacks no longer accurately hit your target as you direct them. Instead a heal can sometimes land on a different, even uninjured ally or enemy. An melee attack might instead hit another target in its range, same with offensive spells and projectiles. Area effect spells will also have chances to inaccurately strike unintended targets. The accuracy reduction would be in the ball park of 25% still allowing zergs to function but to penalize them enough that it's a questionable advantage when facing a group that's equally capable but not bolstering equal numbers. It's also a realistic feature, in the fray of a large scale battle, friendly fire is only more possible and further likely.
This was an extremely useful and even fun feature in Duris. It caused us to of course build or group right up to and before the cap. I'm sure it'll have the same effect in Albion and deter zergs from assembling as often as they do now. It still allows large groups but adds a realistic chance that things won't always go their way just because they have superior numbers. The current anti Zerg and burst mechanics can remain with some tuning down, no one wants to play a game where their own individual influence is greatly penalized due to having more attackers on a target. A group debuff like misfire is more suitable over an individual seeing 0s or something silly because another player decided to target the same target.
Proposal to fix the Zerg / Guildsize/ owned territory problem witch would lead to 3 or 4 mega guilds to own the entire map.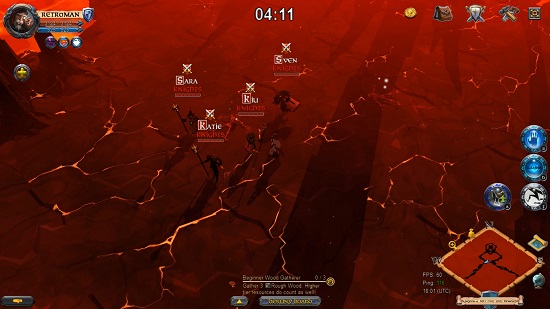 Conceptual Idea:
1) Any kill on an unflagged player while you are in the group that did the kill counts towards the kill count of your alliance
2) As more territories the Alliance owns as bigger is the Area Multiplicator
3) Killcount is reducing over time with %per hour
4) there is a list in guild which shows the kills based on (1) per member
Now continously the Agressor Factor of an Alliance is now hourly calcualted with Area_Factor multiplied by killcount
What does this mean? It just calucaltes an agression factor that goes through the roof as bigger your groups that zerg unfallged players and as more territories you own.
Based on the threshhold of the agression factor certain things change for the alliance:
1) below threshold peacefull all is as today
2) above Agression 1 for the members of this alliance regarding their protection : green gets yellow rules, yellow gets red ...black gets lethal 1 which gives -5 % to all stats include movement speed
3) above Agression 2 ....green gets red ...yellow gets black...
4) above agression 3: everything is black including towns
You manage the zerging and mega merging of guilds. You not make it impossible but you pay a price for this domination.
I do not think that the proposal is accurate, but the general idea which is adding "cost and consequences" to size and related zerging is where we need to go to adjust it and counter this trends or we will end up with super guilds that zerg everything.
If attack size of the attacking force is >>>> number of attacked ones, there is a chance of 10 % or 5 % or whatever chance, that the "wrath of the gods" is called.
This wrath of the gods calls a group of angels similar amont as the number of attackers (if 2;1, but double if 5:1 or bigger), locks the area for 120 seconds and the power of the "guardian angels" is directly linked to the power of the victim (if you went naked, your angels are weak) which assist and heal the attacked one during the 120 seconds. As bigger the difference in numbers as higher the chance to trigger guardian angels..
This would lead to think about extreme zerging because there is a small chance it WILL fire back.