Albion Online changes - Its final Beta August 1st and ios release
Albion Online is a medieval fantasy MMORPG where players can start as a hardened fighter, a farmer, a merchat or a master craftsman, in the player-driven world every single weapon and every single building is created by the players. In other words, play nice with the other kids or the soldiers won't like you.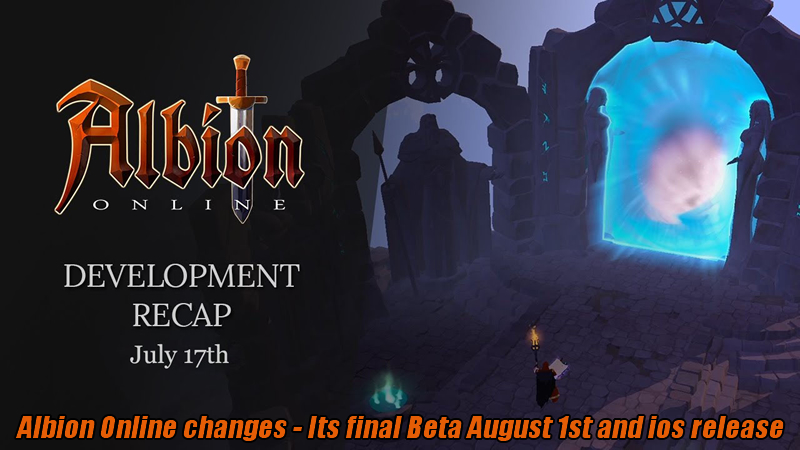 Expect the game to go through significant changes every 4-6 months. If I had to I d guess SI will add bigger content patches every 2 months. For someone who makes a pause from the game after release and comes back the game will look much more different 6 months later. Thats a process thats never gonna end as long the game creates profit for the Devs and their publisher. I hope they work out a robust busines modell and manage to keep half the players from the first release weeks. Then its gonna be a bright future for Albion for the next 4-5 years at least. Just please don't expect the ammount of players this year to be active during 2017, 2018 etc. Thats not gonna happen and its not needed to keep the game in a successfull development Circle.
I think they have introduced already like 95% of the new systems/content over the past 2 months. I d be surprised if they introduce some totally new game system in 1-2 months because it would be hard to test, to poolish and implement propperly, but who knows. One advantage they have with this game is that the engine, the whole basic construkt aint that complicated like EVE online, or the huge worls of some themepark MMOs (grown over half a decade or longer) with extremely complex engines with sources for thousands of bugs. No matter what they do they will have less work. They are also a significantly smaller Dev Team than the known tripple A studios so thats totally ok. I think that everything that they add during the beginning of August will come into the game. I highly doubt that there will be fresh new features during september, oktober etc.
More Albion Online news are coming. Please stay with AlbionMall.com where you can use discount coupon code "ALBIONMALL" for 3% off when you buy Albion Online Silver And Albion Online Gold and service.