Albion Online Guide: Fake attacks from tents solution
Before I start I wanna point out that I'm using the Rest in pieces guild as an example for this but they are not the only guild doing this exploit. No hate on RiP as they are a fine group of people n stuff.
Did you win a territory and don't want to be attacked? Too scared to put your gear on the line to hold a territory?
Well here's a simple trick most bad guilds are doing. Create a fake guild, give it some Albion Online Silver and have it attack your territory from a war tent, then profit by being un-attackable for 24hours! YAY.
Seriously though, this exploit needs to be fixed and can be done so very easily.
As you can see here the guild RiP is blocking any potential attacks from warchests by using their dummy guild "Onion Knights"
Yes, I know it's their fake guild because
1. Their leadership told me (back before we were at war)
2. If you try to attack the naked onion knight member that logs on at the wartent right at the moment it opens. 6 RiP members will show up to stop you from stopping him.
My guild wants the city but first we need to get through Jackdaw bend, which is fine. It's gone from RiP to RudeHouse back to RiP territory and that's cool but what sucks is if we miss the warchest timer by 30seconds we are foced to wait 24 hrs before we can try to attack again.
Guilds can do this for all territories they have near wartents to allow only neighboring territories to attack.
Solutions:
1.Force a guild to have X amount of fame in order to launch an attack, so that a fake guild needs atleast SOME investment.
2.Wartent cooldown timers: I actually hate this idea but feel like it might be necessary to help fight this exploit. If you attack "territory A" from a wartent and lose, you cannot use that tent vs that territory again for 24-48hrs.
Like I said this would suck because it prevents you from sieging a territory and beating them in the long game. Starving them of resources and Albion Online Silver but it would also cut the effectiveness of the exploit in half.Or atleast lock them for X time if they send 0 players.
There are still tonnes of ways to get around this but atleast make the exploiters work abit.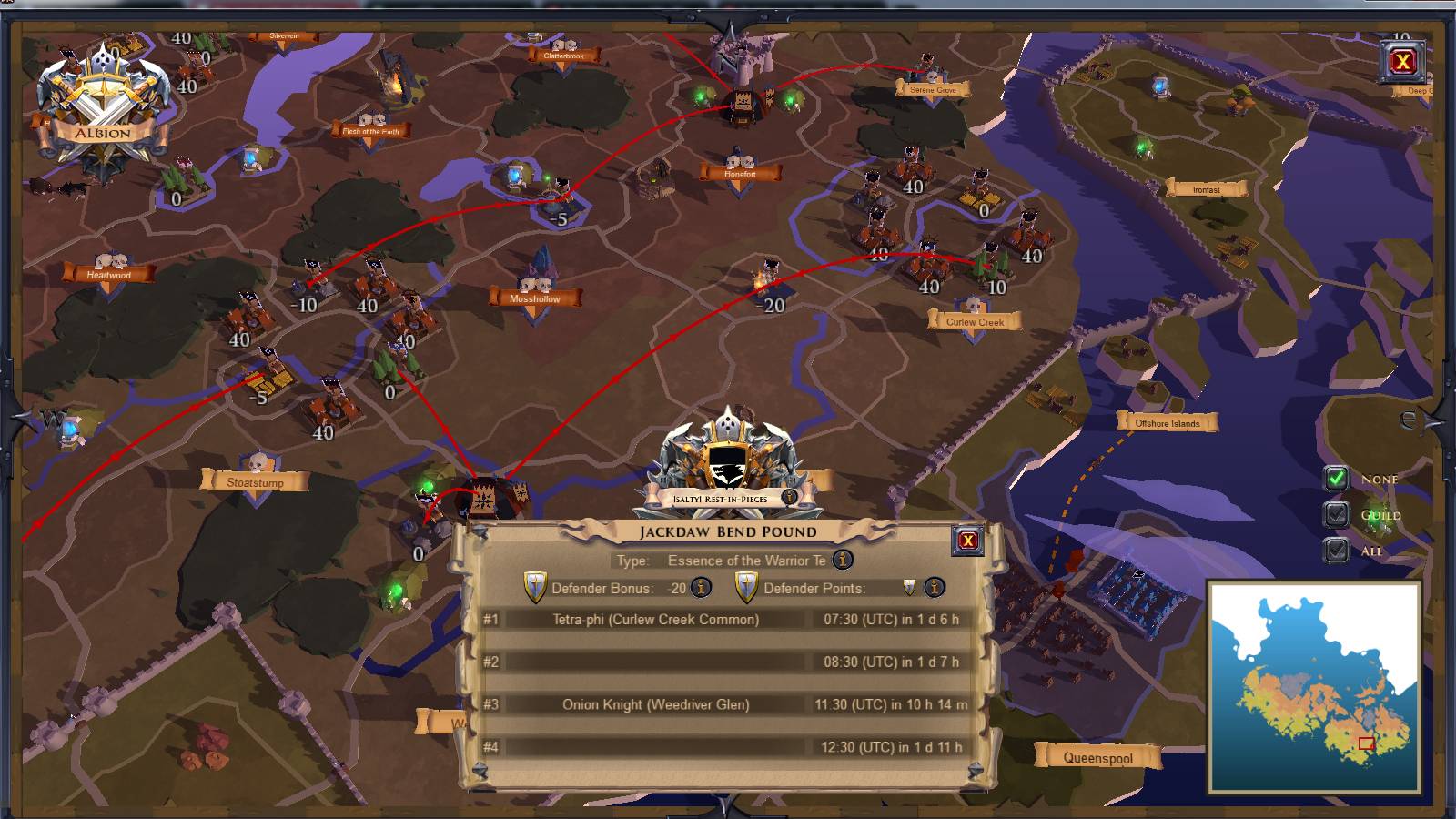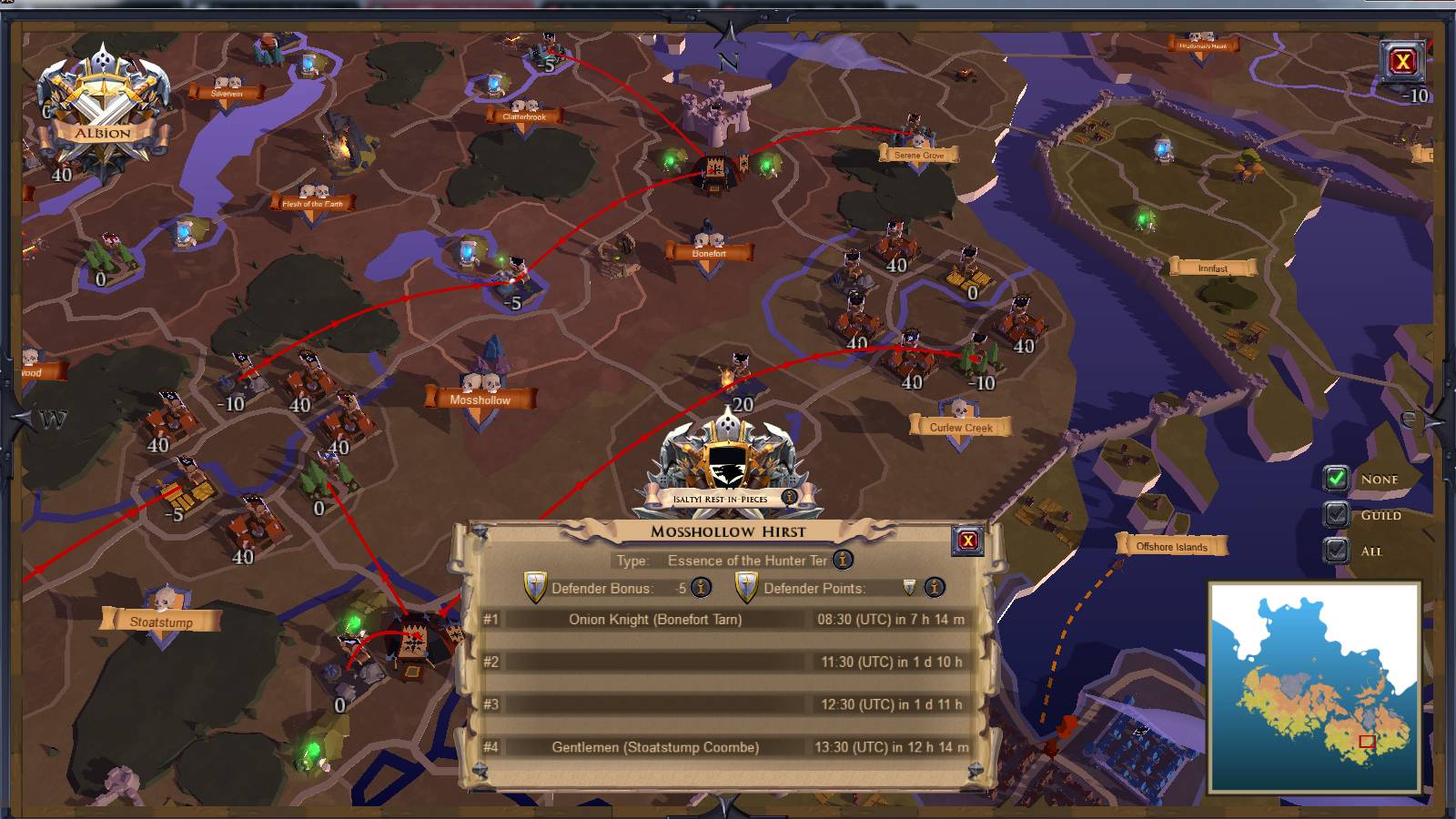 As you can see the wartents are both Onion Knights (the fake guild that wont even show up) meaning the only guilds that can attack are the neighboring territory owners.