Albion Online Summer Alpha Under Way
Summer is here - well, our Summer Alpha that is.

Since 12:00pm Berlin time (06:00am New York time), the Albion Online Summer Alpha is officially under way for all Legendary Founders.

The first players have already started populating and exploring the world of Albion and can look forward to - among many others - the following new highlights:

Hellgates: enter hell dungeons to engage in tense PvE fights against demons as well as 5vs5 PvP battles
Missions & Factions: engage in combat, crafting, gathering and transport missions for Albions factions
New Resources: Souls, Gems, Essences, Relics as well as normal resources in now 6 rarity levels
Bossfight: meet and battle "The Earthmother"
New landscapes: Grasslands, Redwoods, Deadlands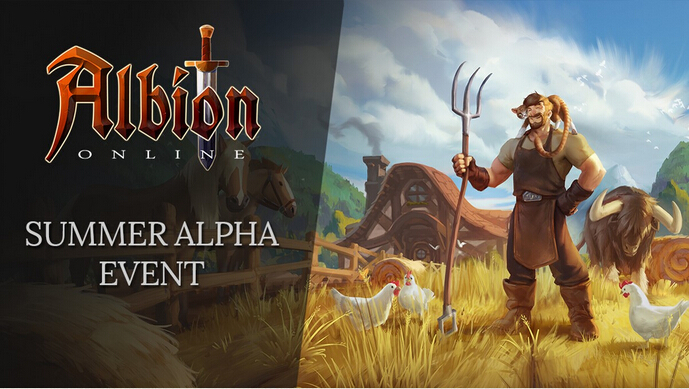 Your first time in Albion?
Well, welcome then to this massive and open world! In order to make your start as easy and enjoyable as possible, we recommend you to join one of the following Albion Online beginner and training guilds for a smooth introduction into our game:
Conflict Gaming (English-speaking)
Strats Guild (English-speaking)
Citizens of Albion, time to start exploring and conquering this massive world!
I'm an Epic Founder but just can't wait any longer!
Then this is THE chance to quickly update your pack from Epic to Legendary, so that you can start playing now(!) already instead of having to wait until Tuesday.

The upgrade is available, if you go to the "My account" page and follow the "Upgrade Pack" button.