Albion Online will not be the trail blazer
But mobas and mmorpgs are different thats why in comparison to other mmorpg combat, it lacks immensely. This might not be a big deal if youre comparing moba combat to Albion Online. But it will not be able to compete with new releases that have much more engaging combat and graphics with a similar formula.
Its not where mmorpgs are headed at all. You look at upcoming games and none are headed in the moba combat area. Skill shots are also not a moba limited feature. Either way Albion Online will get greatly overshadowed as its not developing anything new in the series and doesnt stand out. You can see that its already been overshadowed by games that have yet to even be released. And the game is a grind. Just look at the requirements to level through weapon tiers. Its essentially collect 5,000 of this material and 5,000 of that material. Anyways nothing about Albion Online stands out and you can tell that by the point the developers tried to emphasize was "cross platform" feature which has really been a setback more than an advancement. Clearly cross platforming is not a current viable path for any mmos and Albion Online will not be the trail blazer.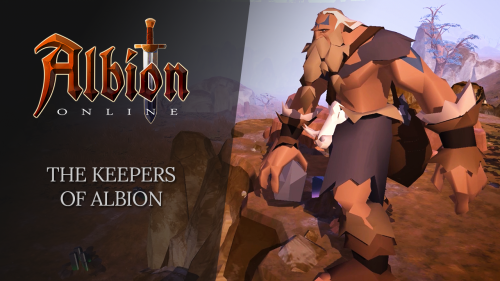 Well we can disagree for ages on whether the combat is dull or not. But when you look at upcoming mmorpgs, there are plently of sandbox games not hindered by a multiplatform model, with stellar graphics, (camera angle), customization, player housing, and features that stand separate to the pack. This is at most a dull diamond if it even is a diamond. There game will essentially be a game to pass the time until hyped 2017 games. I guarantee you Albion Online will not last.
Also how can you not collect anything and still progress. You cant get higher tier gear and so you cant do harder dungeons. Right?
You can cherry pick a few mobile games but everyone knows that mmorpgs are going to be continuing off mobile devices because of they limit graphics and controls. If you think that good mmorpg games will be headed for tablets and phones in the next decade youre lying to yourself for the sake of argument. Your arguement that people play +1000 hours does not prove its longevity. I dont know how thats actually relevant because all it could tell is that they have nothing better to do until better games come out. Doenst mean jack how many hours they play doesnt show anything about player base. Anyways we will see how long it lasts.
We can disagree on a lot of things but time will tell I was right. You will see a mass exodus when the games start releasing.
Yes i know order and chaos are mmorpg but the current track of the genre is not moving towards a mobile base. We are not seeing a massive flood or even a trickle of movement or interest in the genre moving to a mobile base simply because the mobile base is not currently compatible and limits what games can be.
It is possible but you keep sidestepping my main point which is that mobile is not a path. it is possible. but at this day and age, mobile has limited processing capabilities which limits the game. This is a fact. If you disagree with that youre disagreeing just for the sake of disagreeing. where has crowfall said it would be mobile. and blade and soul will not be a mobile mmorpg it will be a mobile card game.
I like the introduction of more random things in the world. Like random mob camp spawns, random rare spawns. In general everything that adds unpredictability to the pve experience should be good.