Albion Questions & Answer - Thinking about joining
Questions:
Are there still new player's regularly, and am I going to have to do some major catching up?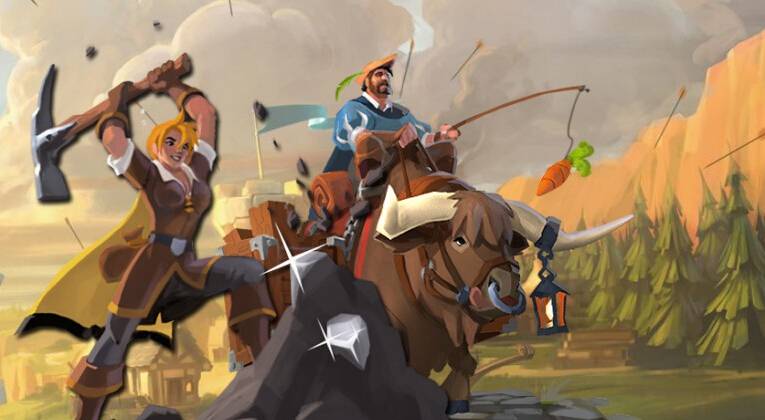 Answer:
1) The game is not packed with new players, however, they are there in numbers enough to give ample opportunity to find friends your level to play with as you grow. As is always the case, you have your doomsayers trying to force a rush on devs by crying, "the sky is falling". As a runscape player for nearly 14 years, this isn't new to me. I was hearing runescape was dying in 2002 when I began playing and you can hear it still today. It may die someday but it isn't dead yet.
Questions:
Is the player base active as of this month still? (Asking this because I usually join into games when the player base is slowly dying)
Answer:
2) From people who have played much longer than I have I hear the player base is much less active than they once were, however, it seems many await new game developments eagerly and my visits to the test server tells me they will be back.
Questions:
Are there plenty of "noob-friendly" guilds, or am I on my own on this one?
Answer:
3) I found a nice guild with great alliances and they have been so very helpful in bringing me up to speed quickly. The dynamic of the game makes it worth a guilds time and effort to see their recruits succeed and thrive. Maybe particularly because the game isn't currently swamped with new, active players they have gone out of their way to aid me with advice and teach me the things I need to know.
Questions:
(For Legendary Founder Pack Owners) Are you guys happy with your purchase?
Answer:
4) I started out with the basic pack and have upgraded to the legendary. I was unwilling to drop 100.00 on a game based on video and player feedback. It is a simple matter to upgrade your package later if you find the game pleases you. I had actually waited longer than I should have to upgrade making the mounts and gear not useful at this time, my understanding that these items will all be returned to me with any wipes made it worthwhile. We will all begin again at some point and when we do, I know now that these items will be of value starting out. Not to mention the bragging rights factor that there will be having the cosmetic items announcing my legendary founder status when the game finally does go full release. This is not my first closed beta game that offered such items, I fully expect these items, although cosmetic, to be a source of pride.
This is just my opinion, but I find a lot of satisfaction be beta versions and giving feedback where I feel it's needed as a game develops. Some people do not have the time or inclination to have their progress erased only to have to start all over. For me, I know that the experience and knowledge gained will give me an all important leg up on the competition later. All the progress will vanish but so do all the little mistakes we make. In their place, a fresh start and the good fortune not to have to make them again.