Albion's Arms Race: adressing the origins of the zerg problem
Couple of days ago I was reading the forums when I stopped at one topic of how broken the AOE mechanic was. In this topic someone said that while Albion discourage zergs in PVP it completely encourage zergs in its whole crafting and farming system. After reading zerg complaints today this old post stroke me as completely true.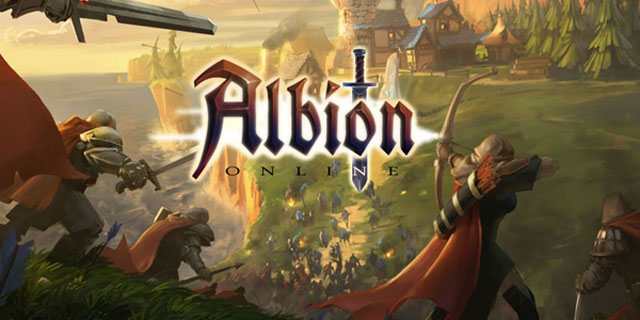 Zergs are ruling Albion right now. I usually play in the yellow zones and they are already there, masses of 10+ players attacking 3-5 player groups. The premise that says zergs have to exist so that amazing open world PVP exists is false. Zergs rarely fight other zergs, they hunt down smaller groups.
But why do they keep playing like this with all the anti-zerg combat mechanics? Because it is too easy to control resources and win the arms race playing in big guilds right now and SI should look more at this point.
Do these are my suggestions to make it fairer and put the small and big guilds in the same level of competition.
1. Reintroduce crafting endurance and introduce farming and cooking endurance.
This measure will stop the guilds giving every resource to a single crafter or cooker and every plot to a single farmer. SI said they removed it because it was a roadblock. Well, it is the purpose. This way a small guild will have its crafters in the same level as the big guild ones.
2. Introduce attack at territories cap and time.
The number of attacks a guild can suffer should be proportional to the number of players and the guild should be able to select when they can be attacked. My suggestion is that for each 10 players a guild could be attacked once in a day. This way a small guild can always protect itself by logging in once a day and the big ones will have a hard time protecting themselves.
3. Players should be able to fight one GvG per day.
No more slaves for big guilds. If someone is in a guild, he should play and defend his guild and not work for a few top players.
Together these measures could solve lots of issues and drastically reduce Ford Style Industries, I mean, zerg guilds.
Competitive is the word. Right now the game is not competitive. It's going monopoly way. My suggestions don't benefit at all the casuals. They benefit the hyper competitive people by giving them a chance.
As I said, big guilds don't like to compete, they like to win. Most of the time you see zergs targeting smaller groups and not zergs.
My suggestions also make the organisation aspect much more complex. Honestly I see no difficult in funnelling resources. Why defend big numbers winning when the skill necessary to win with big numbers is mass recruiting. Are we playing a PVP game or a best marketing strategy game?
And I didn't complain about the fight itself. I also think that the fighting mechanics are going towards the right direction. They need just balance.
But the domination system need more than balance, it needs to be reworked.
The anti-zerg mechanics won't mean that much when small guilds get stuck at t6 and the big ones are at t8.