Arcane Staves need Skills rework
With the current state of this weapon line, there are very few benefits on using a higher tier of them. Enigmatic staff has been reworked on its third skill, which is great, but other skills also need this rework, so people can actually use them as their main weapon.
What I propose is to buff the duration and/or power of the abilities, as for example: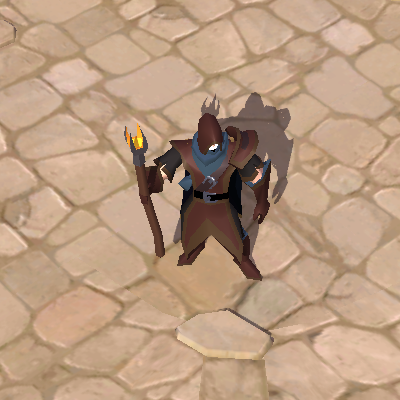 Skills rework:
slot 1:
-Significantly increase Arcane Protection shield's boost per tier
-Frazzle back in slot 1 - people would have more build possibilities (nowadays I don't see anyone using arcane staff if not on a plate chestpiece)
-Motivating Cleanse move to slot 1, maybe a weaker version of it: Movement speed bonus also increases with tiers (right now it's 46% for all tiers, so maybe starting at around 30% at first tiers and finishing at around 60% for last tiers)
slot 2: In my opinion, the only 2 viable options for second slot, they are just so good compared to the others
-Empowering Beam: Improve the beam with higher tiers (for example, 100% at lower tiers, 150% at higher tiers)
-Purge: Increase duration of the debuff with higher tiers (Now should be about 4 seconds duration, make it so first avaiable tier at ~3 seconds and add a half second for every tier, being ~6seconds at last tier)
slot 3:
-Arcane Orb: Further increase the damage scaling per tier and stronger knockback per tier
-Power Field: also make a higher boost to bonus resistances per tier
-Invulnerability: go back to the previous version of the spell, but changing the duration of the channeling beam (like 3 seconds for first tier, 10 seconds for last tier)
I don't know if such changes would be easy to be developed but I think it would be a very good change for the game.
Right now I think arcane staves are really good weapons but really close to no benefits in having them in higher tiers. People like to have some rewards for their time spent.