For the betterment of the Albion Guild
When I first started playing Albion me and a couple of friends made a guild and met some people along the way, we eventually merged our group into another guild simply for more structure when we were not able to do all of the 'dirty work' of owning territory on our own.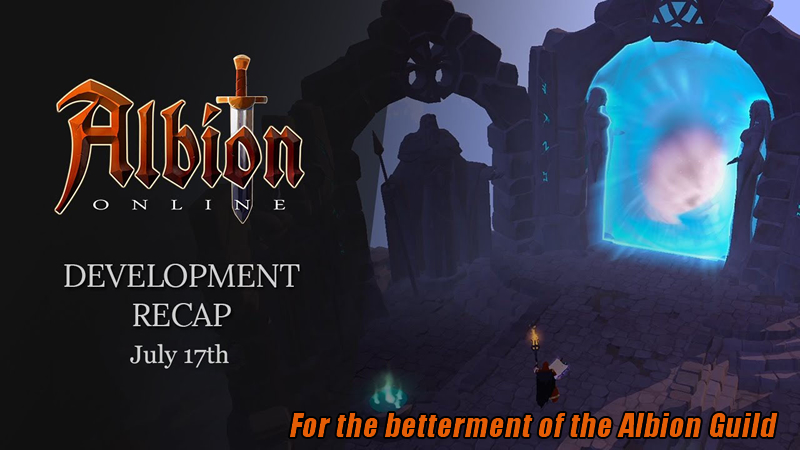 I would say it comes down to a few factors :
1) Do you play the game simply for fun, or to be competitive?
If for fun, make your own guild, if competitive you might start leaning toward joining.
2) Do you mind taxes?
Taxes are typically, in most cases going to be implemented in a lot of guilds. It usually follows the whole "It's for the betterment of the guild" policy, but usually leaves 'recruit's' in a sticky situation, as they usually have to earn their way into important things such as GvG's.
3) Do you mind being called a zerg everywhere you go?
Depending if you have decided to join a 'larger guild' most of these guilds will more than likely not only be a guild, but will almost always be joining and trying to make a super alliance. While this is not always a bad thing, the game itself starts to turn into a large 'zerg fest'.
4) Do you only prefer the Lawless Land's , or do you want a little time to maybe stick to the Royal Islands to get a grasp on the game?
If you want to go balls to the walls , join a guild or put your friends in a situation where you will be basing in the outlands, that will best suit you for full time pvp.
Otherwise
Go Royal Islands so you can have a little protection from constant pvp , and you can more redily pick and choose your battles.
Finally and Most importantly.
If you are looking to do anything with territory, you will require at least 15~ active daily members, otherwise whatever you consider, should be done via a city or an alliance.
If you have any question's I can gladly point you to a lot of guilds, not only are the leaders of my group Wild West recruiting members, but multiple viable guild's are recruiting.
With many guilds, I would just say make sure you join a guild that fit's your timezone, as now the lands & plots are allocated by timezone's. Some guilds appear very US friendly and happen to be EU heavy in leadership. Other guilds seem recruit friendly, and yet offer 0 GvG's to recruit's. Just be sure to do some homework and above all else, enjoy the game