How to get more silver in Albion Online
silver is a main albion online game currency. In other MMORPGs, gold can be obtained generally through killing monsters, crafting, and trading with other players. However, Albion Online offers more than that. Being a sandbox MMORPG, there are more advanced ways to farm silver in Albion. Let's talk in details.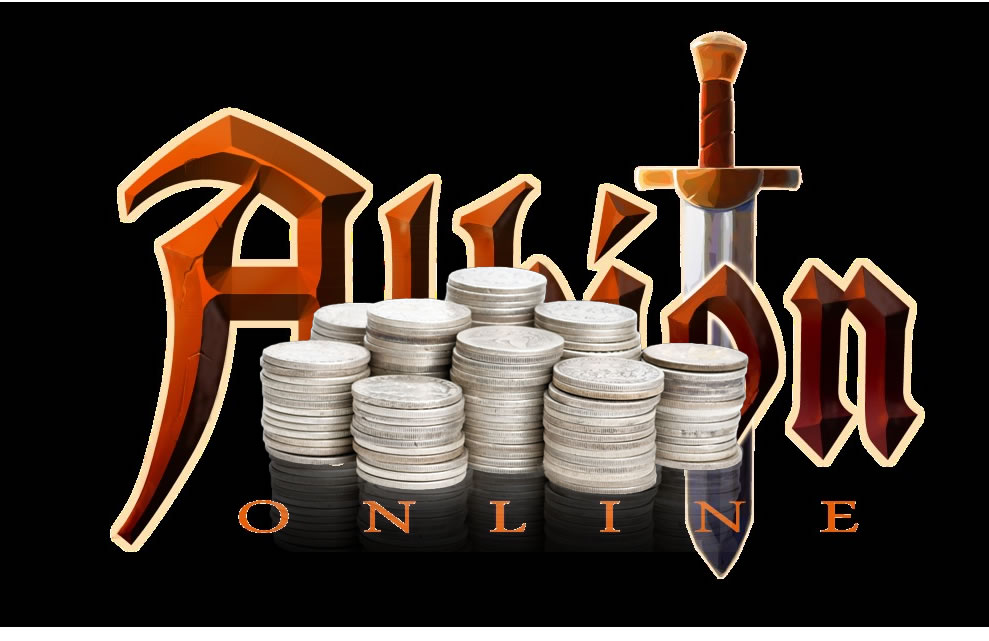 Kill a Humanoid Monster
The first way to make silver is to kill a humanoid monster. Every time they kill a mob, they will get only around 20 silver. It means they need to kill at least 10 mobs for 200 silver. Because of this problem, making silver through killing the humanoid monster isn't that effective unless you can find a good farming location with groups of humanoid mobs and fewer players.
Gathering
Gathering is also another good way of making silver in Albion Online. With gathering, you can sell both unrefined and refined resource on a local market.
Crafting
You can make money by crafting item from your gathered resources and sell it on a market. It is very beneficial especially when you are selling equipment that is always in high demand such as high tier weapons and armors.
Crafting is a better way of making money than gathering. You can both progress your crafting skill at the same time as sell crafted item, which normally have a higher price than resources.
For example, you already have a tier 5 sword. And you have both sufficient resource and skill to craft this one. Ask other people first is there anyone want to buy it. If there is, sell your tier 5 sword to that person and craft a new one for yourself.
Farming and Cooking
You can also make silver from farming and cooking in Albion Online as well. Remember, "guild and building need food". Food is a must-have item in order to maintain upkeep and all building both for an individual player and a guild. Because of this, food will always be in high demand.
While selling food to other players, there's no way to need to sell it through general chat or local market. Instead, you can go to any building in the city that is occupied by other players. It will show "silver per nutrition point" set by the building owner when you click it. And the amount of silver you make will be equal to nutrition point.
Offer Services
You can also be able to make silver by focusing on something that nobody does it before, like a real life business. One suggestion would be to offer service to other players. For example, you can offer yourself to be a player or guild gatherer. And you can get paid by fee per resource or even per number of hours.
In case you have a really high-level equipment, you can even offer a protective service to other players. Remember that rare resources mostly lies in a PvP area. And when someone would like to venture into this zone, you and your friends can be that person bodyguards.
Playing with Market
It can be really beneficial if you understand the rules of demand and supply. And you can make a lot of money from the auction house and market without having to do anything. The usual way of making silver through a market is to buy low and sell high.
It may take time to understand the system as well as to find out which item is worth looking for. But the rewards from this method is quite high.
You can purchase an item at a lower price from general chat and sell it higher through a market.
Buying Land and Building
Buying land and building is a high investment that usually gives you wealth in return. Depending on the location of your building, this can result in a large silver income. Before doing it, it might be necessary to have the highest tier building in the area in order to get enough traffic to your building as well as good tax rate that people are willing to pay.
PvP
PvP is another great way to make money but can also be the riskiest way as well. You need to have a very decent party and equipment before venture into a PvP zone. It's always not recommended to go to a PvP solo and try to kill other people. Else, you are going to get yourself killed and lose a lot of silver.
PvP will give you a lot of silver since you can get a lot of high-level gear. You make a profit by selling this equipment.
Buying Albion Silver in AlbionMall.com shopping store
AlbionMall is committed to build a better Albion Online gamer service platform. You Can Buy Albion Silver for PC, Android, iOS, Linux and Mac OS to gain great advantages in the Albion Team. AlbionMall has the professional Technology Team and Sales Team. we have large stock , so we can prvide Albion Online Sliver with 10 Mins delivery, and 24/7 online support.