Improve my enjoyment of the Albion Online
Sometimes it's the little things that make a big difference. Here are some of the "little things" that would improve my enjoyment of the game:
Chat window: Arrow/Scroll bar for the window so I can re-read comments if I missed them. (Mouse scroll wheel takes too long.)
Friends/Muted lists: Allow the "unfriend" option to be somewhere a little more obvious than hidden in a fame interface that needs an arrow click to find. Maybe right and left clicking their name opens different options, or "Unfriend" is right below "invite friend" for ease of access. Similarly, show me who I've muted, and let me unmute them if needed.
Target Self: (Disclaimer: I'm a clicker, not a hotkey user. I can't help it, I've tried to break myself of this filthy habit, but I can't.) Make F1 the default target self, not Control-S. CNTL-S is not intuitive at all, particularly when the rest of your party is F1-F5. Most people aren't even aware of the hotkeys to target yourself, and it takes a good amount of time to look it up in your hotkey assignments... time you don't really have when you're in the middle of a dungeon and just then finding out you have no idea how to target yourself.
Armor Spell placement: (See previous disclaimer) In the "I" window, your armor is head, chest, feet, from top to bottom.In your spell window, it's chest, head, feet. This is probably a huge change that would mess up all sorts of people, so I'd be OK if you could let me just re-arrange those buttons myself somehow. I understand I can remap the hotkeys. I don't want to re-map the hotkeys, I want my first clicky armor spell to be my head, then the chest, then the feet. If there is a way to do this already, I beg someone to let me know because I've looked and can't find it.
Party member healthbar sizes (when more than 5): That thing is minuscule. I can't even read their whole names in it. Make it bigger, at least 4x as big, or let me make it bigger without having to increase the size of the entire UI.
Bag/Bank/Chest slots: I beg of you, let me re-arrange how many slots there are across. There are four across in my inventory and the city bank, but 3 across in the chests, and it drives me crazy. I would like to be able to sort my things in a way that is aesthetically and efficiently pleasing to me, such as having all cloth raw materials in one row, all refined cloth in another, all upgraded cloth in a third, etc. Right now it's a horrible hodgepodge of whatever I can try to vaguely group together and it stresses me out. If the bags MUST have fixed width, please consider 8 wide: one slot for each tier. Flexibility to adjust the widths would be my personal preference.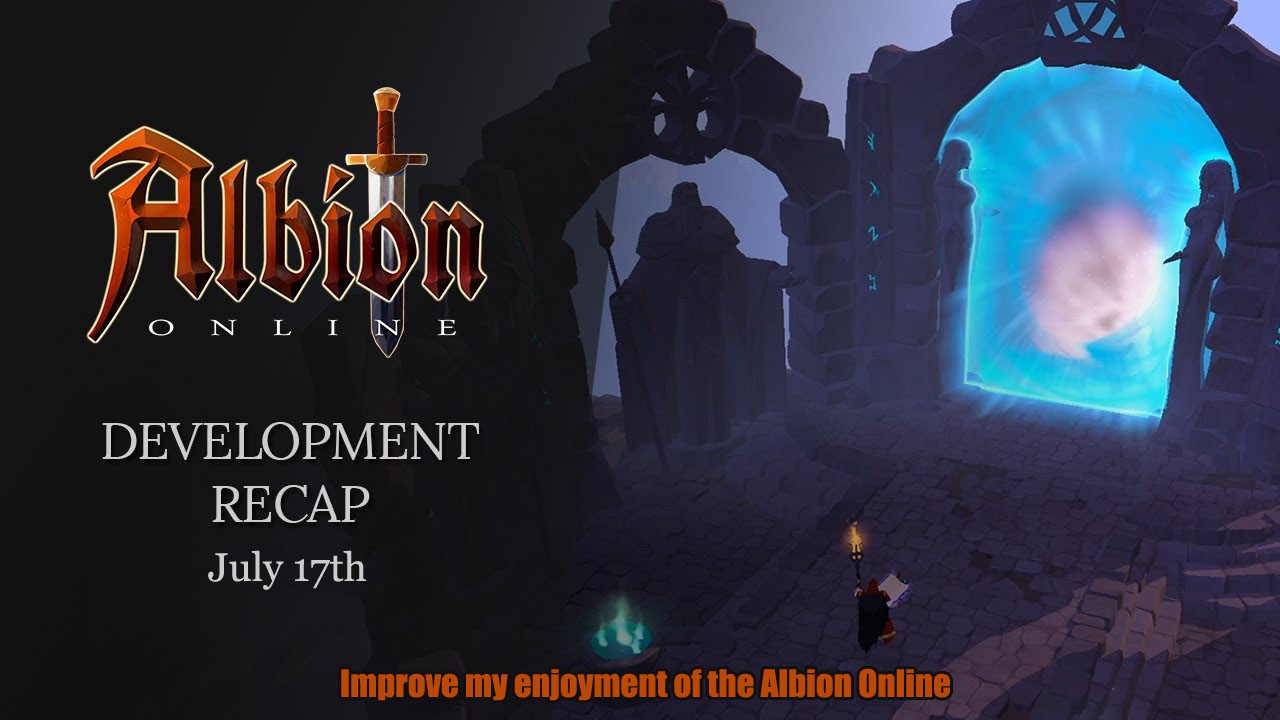 Auction House: Needs a "reset" button. Unchecking all my filters manually is a pain in the neck.