Lugzi's Flailing Knight: A Really Cool Build Worth Trying Out
Here at AlbionMall.com, we are huge fans of Albion Online. We try our best to make sure we always stay as the cheapest and best place to buy Albion Online Gold and other cool items as well. That is why we are always on YouTube, Reddit and even the official Albion Online website to try and find cool and interesting stuff about the game to share with you guys. Well, today we have something really cool and that is a fun build called, Lugzi's Flailing Knight!
This is actually part of the Albion Armory that has been happening on the official Albion Online website recently. We have loved the couple of entries we have seen where the folks behind Albion Online share a build they think is useful, interesting and most importantly fun for people to play as.
If you have used us to buy Albion gold and have a good stockpile, you could maybe use that to bring this cool build to life in your own game. The Lugzi's Flailing Knight build is brought to us from Lugzi who is the leader of a guild that is called ZORN. If you watch a lot of Albion Online on YouTube then most likely you have come across ZORN at some point and you will have seen his and his guilds handy work.
Lugzi wanted to create a build that would offer his guild the perfect opportunity for victory. This build is all about making things as good for your team as possible and we think that is really cool. Playing as a guild in Albion Online requires some pretty well thought out team work and this build is no exception to that. Lugzi wanted to make a tank build that let him as the leader of his guild. Have the ability to really monitor the battlefield and in general dictate the way the fight is going to go. We know for more novice players or to a new guild that taking this kind of leadership role may sound a little intimidating, but when you are a high level player like Lugzi, you kind of revel in that kind of responsibility.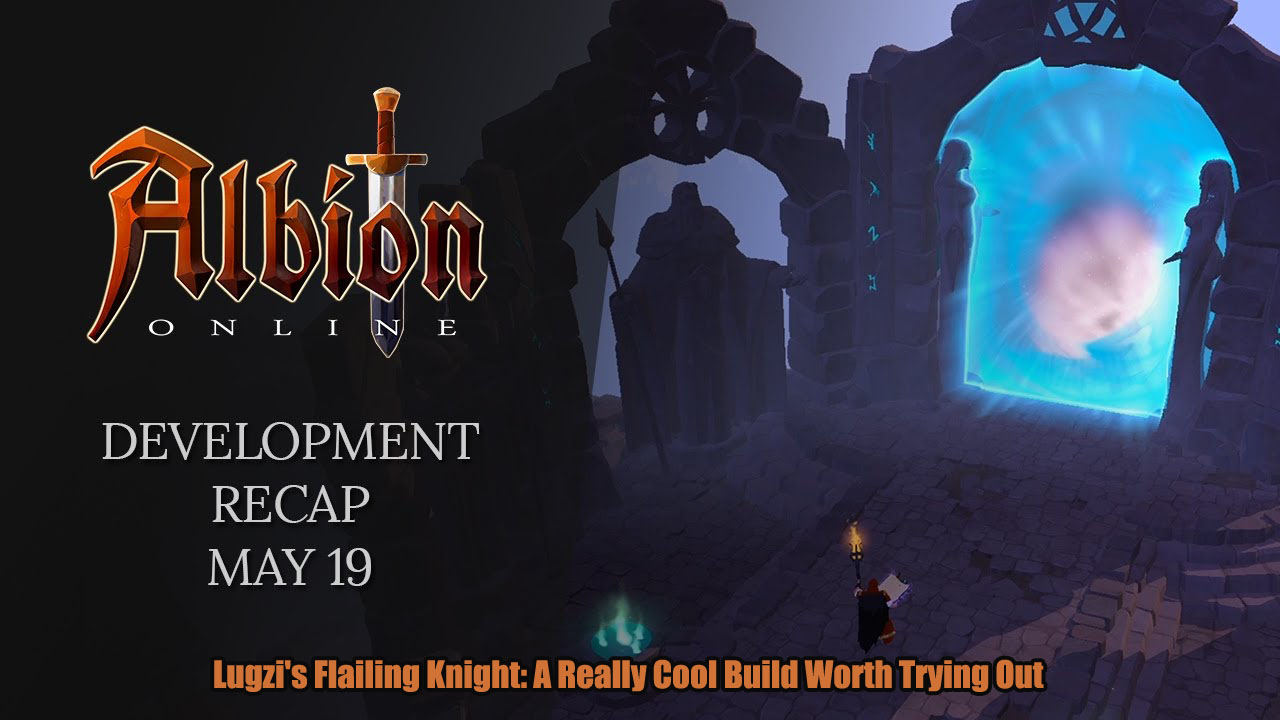 Lugzi's Flailing Knight is a real tank's kind of tank in that the build he has created can take an insane amount of punishment. This allows the build to just plow into the enemy and enable his team to get all of the buffs and enhancements, but it also means that he is most likely going to be able to come out of the situation alive.
Interestingly Lugzi's Flailing Knight does not actually deal any real damage on its own. Instead, it sets things up and then relies on the rest of the team to open fire and attack once it has set something up. It is very interesting and if you watch the videos, you can see just how effective and fun it is to play as.
If you are interested in this build, be sure to check out the full "recipe" right here at the official Albion Online website. Also be sure to have a good look at our Albion Online Gold special offers that we have going on right now.