Reply of developers regarding the Players' feedback
The team who creates new biomes and art is totally different from the people who write code and create new features or improve existing ones. Changing the game from just 1 biome to 5 biomes was a very long term process that will finally come to its conclusion with the next update.
The only current way to get enchanted gear is to craft an item using enchanted base resources. These are normal resources (iron, etc) found in the open world which have a "glow" around them.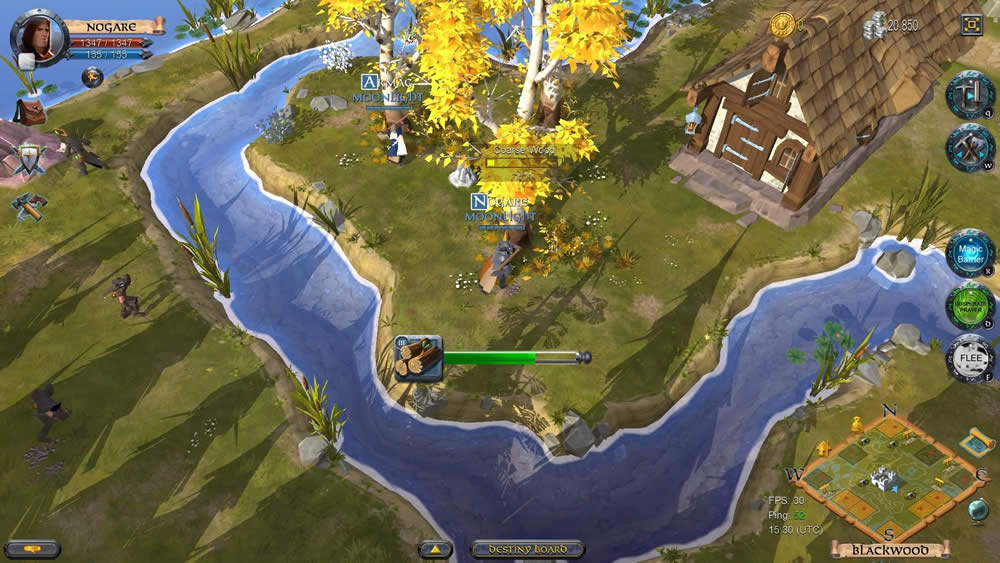 Now, enchanting with fragments will work like this: Say you have an unenchanted item, i.e. enchantment level 1. You can now use level 1 artifact fragments to upgrade that item to enchantment level 2. From there, you could use level 2 artifact fragments to turn it into enchantment level 3. And from there, with level 3 artifact fragments, turn it into enchantment level 4.
The number of fragments needed depends on the underlying item.
Balancing will likely be done in such a way that upgrading the enchantment level of an item via fragments is going to be less cost effective than creating an artifact and turning it into an artifact item.
The key game design reason for allowing enchantment of items via fragments is that it makes sure that artifact fragments are useful for you even if your current build does not use any artifacts.
The reasons for introducing the nametag "radar" are as follows:
1. equals the balance across different screen sizes and resolution settings
2. adds more strategy to PvP. With the current zoom-out and range of spells, the second you see another player, it's already too late to react. This can lead to really dull and pointless open world PvP.
3. Introduction of the nametag radar allows us to address this without having to nerf the range of certain cc spells and without making nerfs to certain engagement spells.
Note that Ultima Online used the same mechanic and it worked really well there.
For those of you that are concerned that "ganking is made to hard now" please try it out first.
Also note that we can easily adjust the range of nametag radar if it proofs to be too much during testing.