Serious changes for Albion - Suggestions made by former Esports Manager and Pro gamer
Hi! First I would like to briefly say that I am extremely excited to be part of the Albion family! I've been following this game for over an year and I have now joined the game and I love it.
I would also like to mention that I have worked in Esports for the past 10 years at different levels, marketing manager and team manager for Esports teams, a pro gamer back in warcarft3 and I also owned a professional team with sponsors. The reason I mention this, is because I believe my previous experience should be taken into account when reading some of the suggestions.
First - Albion could refine the graphics of the game. I understand the feeling of having a classical, vintage and old school game. Its a great idea, however, the graphics could be improved a bit. Its 2016 and improving the graphics a little bit more, specially the character(Hero) would allow a broader range of players to be interested in the game.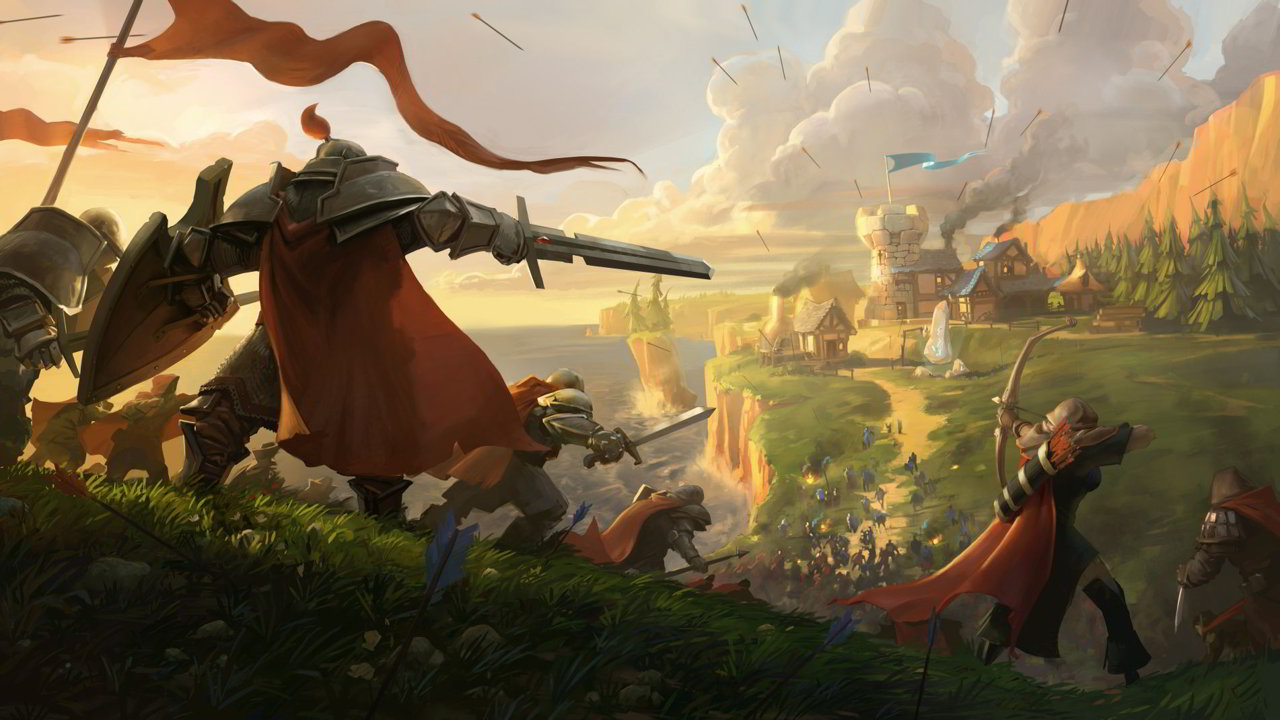 2nd - The game needs some sort of tutorial both for beginners and veterans. I mean a guided in game tutorial. I've been a pro gamer for years, and I've also played a range of games from WoW to CS:Go, StarCraft 2 (masters), Warcarft 3 (Professional), Heroes of the Storm (Rank 1) and the list goes on. Even I am confused about the game. What to forge to get certain materials? The talent tree looks confusing, I'm not too sure what we need to get to the next level sometimes. The Quests don't feel like quests and they are also confusing. Questing is a big part of MMOs and I feel that at this point Albion doesn't provide much fun in that sense. The quests seem very shallow. It doesn't feel like there is a depth to the questing and they are very similar across most town, which makes it very boring.
3rd - The game also should have some way for the hero/character to level up. Its absolutely insane in AO when you die in a dungeon and you lose all your equipment and you can't go back to town without dying 10 times. It takes sometimes 30 minutes to get back to town because we die in a dungeon 7 times, then in the woods another 6 times, until we are able to get home. All because the equipment was damaged. In this sense, it feels like we are wasting a huge amount of time leveling up ONE specific weapon or class, without receiving any additional benefits to our character. I like the fact we can change classes easily. But shouldn't players be rewarded for playing and leveling up their equipment also by having the character level up and increase their HP and other stats? The dying issue is a serious concern. I'm an adult, and I don't have time to spend 30 minutes in a game dead, trying to run back to town and dying over and over.
4th - Perhaps we should have a town portal or something that can help us move from one place to another (our main home) faster. Gathering and building housing is a great concept, which is actually the main reason why I'm playing Albion. But the time and items required to build things takes up most of the gaming time. The game needs to do something more interesting other than just offer players cities to build. Because at this point, it feels like a version of Farmville or sims.
I don't mean to discourage anyone from the game. Its an awesome game. However, because it is still in beta, there is room for a lot of improvement, and I feel that if the issues above are addressed properly, this game would grow, possibly into the biggest MMO. But better graphics, real quests that are interesting and a guide to the game and talents and materials and the death issue need to be addressed asap in order to give this game a real chance of taking over the MMO scene.