Work well with the open world sandbox feel of Albion
That invisible barrier around GvG territores...why is it necessary? As a player I would love to see a more dynamic territory defense introduced into the game world. By allowing player to build and upgrade defensive structures in a GvG territory. I mean come on...who really built that preexisting wall around that city plot...why not make it built and upgraded by the players?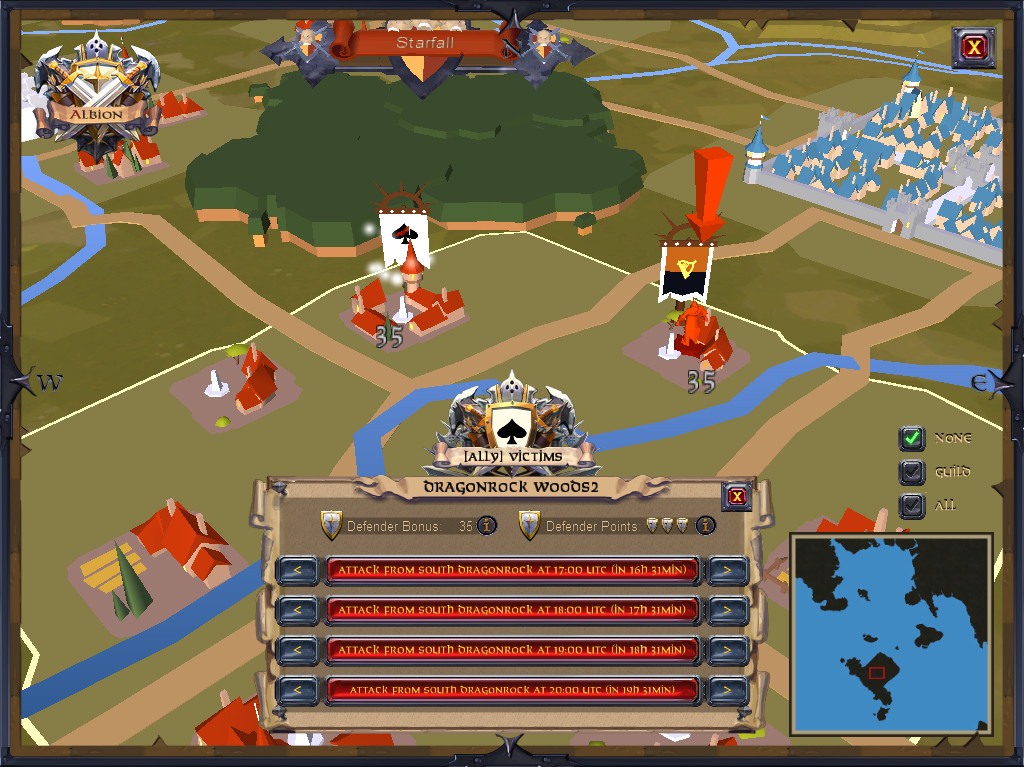 What I mean by this is the ability to add defensive structures such as traps, walls, towers, and other defensive structures that would assist in the defense of a GvG territory. Currently the GvG system is based around a per-generated base. I think it would be nice if this base could be upgraded by the players using resources. For instance, instead of having a GvG territory off limits to all other players outside the guild except during the GvG fights, they could be more assailable to raids in between guild fights.
Perhaps after a guild conquers a GvG territory there would be a 6 hour window where only guild/alliance members could access this territory. During this time the occupying guild could build walls, towers, and other defensive structures such as a moat or drawbridge. Also these structures could have different tiers. For instance the intro level moat could simply be a ditch with a few spike traps to slow invading attackers while the highest tier moat could be a wide pool of water that leaves certain areas totally inaccessible.
I think the idea of opening up the guild territories for raids and attacks between GvG fights would add an exciting element to the game. Also, allowing a territory to be upgraded and built by the players would add an element of dynamic combat that can work well with the open world sandbox feel of Albion.